Reclaim your land and your time
Our Services
We provide a wide variety of services depending on customer needs and requirements. Services include but are not limited to:
Blading
Bulldozing
Chiseling
Disking
Excavating
Grubbing
Mulching
Planting
Road Building
Shredding
Spraying
Welding
Energy Industry
Energy sector customers operate in dynamic environments and variable timelines which require safe and dependable contractors. Are you a production superintendent needing site accessibility? A utility company needing ROW maintenance? Our services include; heavy forestry mulching, establishing roadways, padsite maintenance, right-of-way shredding and spraying, and large scale land clearing.
Forestry mulching
ROW clearing
Pipeline shredding
Large scale land clearing
Chemical brush/weed control
Road/padsite construction and maintenance
Commercial Real Estate
Individuals in the real estate market can have a wide array of needs. Are you a seller in need of curb appeal, a long term tenant needing basic maintenance, or a developer needing property transformation? We can help with survey accessibility, code compliance, drainage correction, underbrush removal, lot shredding, and mass land clearing.
Cutting survey lines
Subdividing plots of land
Lot shredding
Underbrush removal
Mulching of unwanted trees/vegetation
Large scale land clearing
Leveling of sites
Drainage correction
Road and padsite development
Farm and Ranch
For the agricultural producer or private land owner our services can solve any of your land needs. Are your objectives encouraging wildlife habitat and promoting growth or optimizing rangeland productivity and grazing capability? We provide weed and brush mitigation, invasive species removal, seasonal tillage and planting, pasture aeration, and infrastructure maintenance.
Invasive species removal
Pasture shredding
Tillage and planting
Road and padsite construction
Entrances and metal buildings
Forestry mulching
Tank building/maintenance
Building/maintaining senderos
Build/prep/maintain food plots
See Our Work
We provide a wide variety of services depending on customer needs and requirements.
This error message is only visible to WordPress admins
Error: Connected account for the user casaochollc does not have permission to use this feed type.
"One phone call and Kyle handled it. Professional job!"
James Huddleston – Jourdanton, TX
"He cleared a fence line for us and cut a nice sendero for me to hunt. Absolutely stellar service and exceeded my expectations."
Marc Nunez – Dilley, TX
"Casa Ocho is my go to for land work and hauling. Always on time, efficient and easy to work with at a great price. Give Kyle House a call like I did!"
Jill Bateman – New Braunfels, TX
About
Proper land stewardship is one of our highest responsibilities. As stewards, we are obligated to enhance, maintain, and properly utilize these precious resources. There are many factors that contribute to your land management program; accessibility, brush control, watershed management, erosion control, soil health, forage management, and pasture rotation. Managing the land through our various tools and techniques will help you achieve these objectives.
A land management program is not a one size fits all, client's needs run a broad spectrum. Whether you're an agricultural producer, in the energy industry, a commercial real estate investor, or any other land owner, we can provide a one-on-one site evaluation to assess your needs.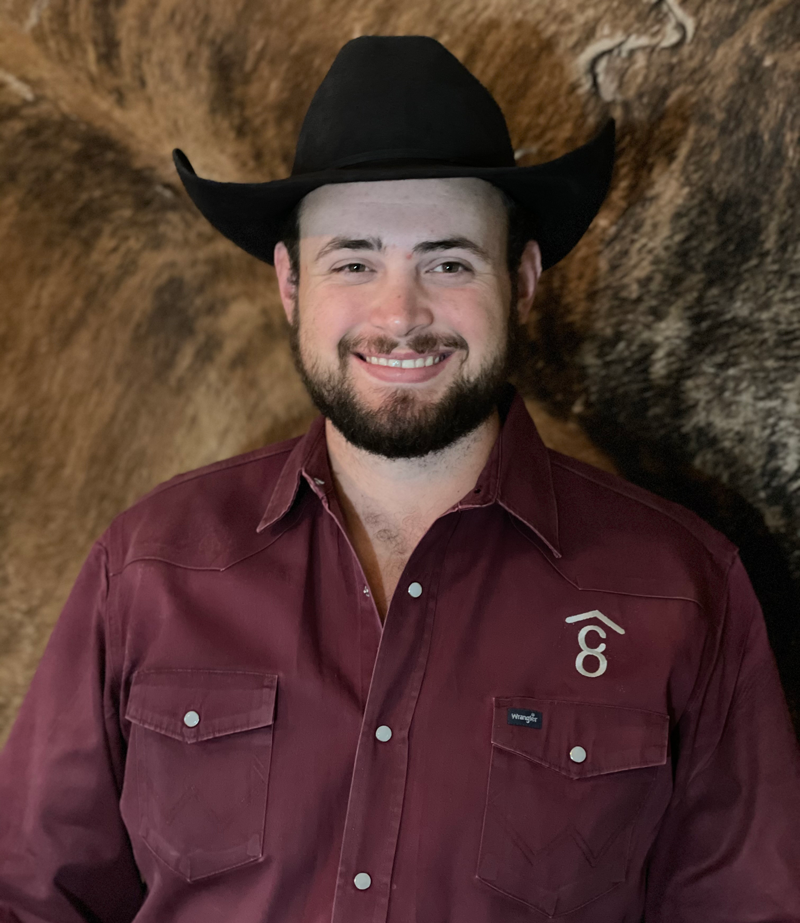 Casa Ocho was established in 2017. The vision organically grew from my childhood spent doing much of these same things. Upon graduating from Texas A&M University, I set out on this expedition to help others reclaim their land, manage their resources and enjoy their natural surroundings. Casa Ocho has flourished from an owner/operator with a single piece of equipment to a company with several employees, managing an ever growing fleet, and performing work for hundreds of clients across thousands of acres in the state. My intention is to give you exceptional service, unmatched quality, and the best stewardship practices available.